A new solar installation can cost up to €14,000. As any reasonable human being should, you might be researching ways you can reduce the cost.
Issues around sustainable development and renewable energy have grown in importance over the last two decades. Research and investment into wind, solar and energy storage have driven the growth of each of those renewable resources into billion dollar industries.
Except for the environment, no one stands to benefit more from the drive toward cleaner energy than consumers. Subsidies are a result of government sustainable development goals targeted at reducing global warming by offering consumers incentives for adopting renewable energy.
Thanks to various subsidies applied at state and local government level, you can reduce the cost of a solar installation by up to 50 percent. But what type of financial is available and how do you take advantage of it?
How Do Subsidies Work?
Subsidies cover the cost of purchase and installation of a renewable energy system or they pay out a tariff for the energy generated. This could be for:
Insulation
Glazing
Wind
Thermal systems like heat pumps or solar collectors
Photovoltaic systems
These are just a handful of examples but subsidies can be applied to almost any building improvements that lead to more efficient energy consumption.
Subsidies for renewable energy in Spain are overseen by the Ministry for the Ecological Transition and the Demographic Challenge. Funds from the subsidies are disbursed at regional level by the respective Autonomous community, and by town halls at city level.
The funds cover work on residential, commercial, industrial, public administration and civic organization buildings. Individuals can be granted aid of between 30 to 40 percent while companies have a higher threshold of between 45 to 60 percent.
There are two ways in which subsidies are applied in Spain. These are through tax rebates or purchase and self-consumption subsidies.
Tax Rebates On Solar
Solar installations are subject to three different tax deductions. These are:
The Real Estate Tax (IBI)
Tax on Constructions, Installations and Works (ICIO)
Income tax deductions (IRPF)
Real Estate Tax (IBI)
This is a reduction on your real estate tax if you own a solar or other approved renewable energy system. At present it only applies to residences. Industrial, commercial and buildings like civic organization buildings are not covered.
The tax rate averages between 30 to 50 percent and is set by the municipality so it differs between cities. For example, in Bilbao the tax rate is 50 percent for seven years while in Saint Sebastian it is set at 10 percent for 5 years.
There are 760 municipalities in Spain, of which 415 have set an IBI tax rate. If you are looking into going solar you should make sure to check what rate is applicable to your property with regards to your city.
Going solar is a big step toward energy independence. Take our quiz and find out if you are eligible for state solar subsidies.
Tax on Constructions, Installations and Works (ICIO)
This is a tax credit applied on constructions, installation and work carried out on a building where getting a planning license or permission is required. It is an indirect tax and is applied whether or not the license has been granted.
Similar to the IBI, the ICIO tax rate is set by the municipality. It ranges between 30 and 95 percent. For example, in Malaga the rate is 95 percent for three years while in Toledo the rate is 30 percent for three years.
Income tax deductions (IRPF)
The personal income tax deduction is applied for when submitting your income statement. The maximum amount claimable is 20 percent on your income. The most important criterion for qualification are:
The applicant must be the owner of the property.
The installation should be carried out by a certified company.
Purchase And Self-consumption Subsidies
These are financial aid schemes that support the purchase or self-consumption of solar. They are applied at regional level by the respective autonomous community. The grants typically range between 30 to 50 percent. Below are some examples of how the financial aid schemes are structured in a few of the communities.
Andalusia
Under the FEDER scheme, Andalusians can apply for a grant of up to 40 percent of the cost of installation.
How Do You Qualify?
To qualify for the scheme:
The building or construction should have been built before 2017.
The applicant must be resident in Spain.
The property must be the applicants permanent residence.
Only one application per property.
Asturias
Asturias offers financial aid for isolated properties that require new connections that cost over €4,000 or where the distance from the connection point exceeds 200 meters.
Balearic Islands Grants
The Balearic Islands grants aid for photovoltaic self-consumption systems (energy you will use yourself) with a generative capacity of 99 kWp or less. The subsidy is capped at 50 percent for individuals, 40 percent for non-profit entities and 30 percent for companies and business organizations.
It pays out €1.80 per Wp for systems generating under 25 kWp and €1.50 per Wp for systems larger than 25 kWp.
Community of Madrid
In Madrid, the grants are awarded for photovoltaic, thermal, wind, geothermal and mixed systems. The amount is paid out for self-consumption on a percentage basis. Photovoltaic systems are entitled to 25 percent while solar thermal systems are granted 30 percent.
Each of Spain's 17 autonomous communities has its own structure for determining eligibility and how the funds are disbursed. It's also important to note that funds are subject to availability and in some communities the cutoff date for applications has been reached.
At the time of writing here are communities that had either already exhausted their fund or had reached the final date for submitting applications.
In Aragon the application deadline had been reached.
Cantabria closed for applications in November 2021.
Applications for grants in Castilla La Mancha closed in October 2021.
Applications reopen when funds become available. It is important therefore to check with your regional body to see if they are currently taking applications. Solar is a smart investment especially if you can lock in a grant that reduces your costs.
Grants have a trend of decreasing as more solar systems come online. This is why you want to take advantage of them as soon as you can. Take our short quiz and learn if you qualify for a solar subsidy.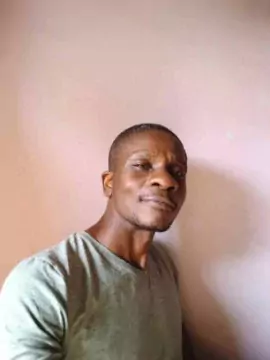 I became interested in renewable energy after I saw someone running their entire house and car with solar home panels. Before that I thought electricity was something you could only get from your electricity company. Every day I learn something new about renewable energies and I am amazed at the enormous untapped potential. I am convinced that renewable energies can change our lives, and writing about them is my small contribution to this revolution.