It's almost impossible to research heat pump manufacturers and not have the name Vaillant come up. Founded in 1874, and still a family-run company, Vaillant is one of the most established brands in the heating sector.
Having started off producing traditional gas boilers, Vaillant have since branched off into renewable heating. With a 5% market share in air source heat pumps and 10% for ground source in the UK, the German brand has fast become one of the leading providers of efficient renewable heating solutions.
The second-largest producer of heating technology in Europe, Vaillant is present in over 20 countries, including Italy, Spain, the United Kingdom and of course Germany.
With a wide range of heat pumps to suit almost any type of residence, you would be hard pressed to find a better heating solution for your home. But what makes Vaillant heat pumps stand out? What specific benefits would you expect to get if you picked them over other solutions?
What Type of Heat Pumps Does Vaillant Produce?
Vaillant provides an array of choices suitable for both flats and houses of any age. The flexibility of Valliant's designs is one of the main reasons why they are highly recommended by heat pump installers.
Air Source Heat Pumps
When weighing up the pros and cons of heat pumps, installation plays a big factor. In this respect, air source heat pumps have an edge over ground source heat pumps in that they are easier to install. Valliant's AroTHERM series of air source heat pumps can be installed on anything from a large home to a modest size flat.
AroTHERM Air-to-Water Heat Pump
One of the hallmark characteristics of this model is its anti-vandalism feature and anti-hydro coating. This gives it added protection from both tampering and corrosion. It's perfectly suited for flats and larger homes coming in four sizes including 5kW, 8kW, 11kW and 15kW.
AroTHERM Plus Air-To-Water Heat Pump
The distinguishing feature of the AroTHERM Plus is that it combines space and water heating. It has a uniTOWER 190 litre storage tank which can provide water for up to five people. The indoor tank stands as tall as a fridge so does not take up too much space.
Equipped with noise reduction features, the AroTHERM Plus comes in four sizes including 3.5kW, 5kW, 7kW and 12kW.
AroTHERM Split Air-To-Water Heat Pump
The AroTHERM Split is divided into an indoor unit and an outdoor unit. The outdoor unit can be positioned up to 15 meters away which helps with noise reduction. Adaptable to any size property, the AroTHERM Split is available in five sizes including 3.5kW, 5kW, 7kW, 10kW and 12kW.
AroTHERM Hybrid Heat Pump
The AroTHERM Hybrid is for consumers that might want to have backup heating from a boiler. It can use both renewable and traditional heating automatically switching between them depending on the weather, daytime saving tariffs and demand.
Vaillant Air Source Heat Pump Pros
Flexibility
Vaillant offers heat pumps in sizes to meet different needs. Whether you are in a small flat or a large home, there is a pump size that will adequately cover your space and water heating.
Quiet Mark
Valliant's AroTHERM series of heat pumps are some of the quietest. They have a low noise imprint and are Quiet Mark rated.
Vaillant Air Source Heat Pump Cons
Installation
Installation can be a little complicated depending on model. Installation can take anywhere from one to five days depending on what conversions may need to be made to the home.
Vaillant Air Source Heat Pump Costs
Valliant air source heat pumps costs vary with the model and size. Other factors that come into play are the size and energy efficiency of the home as well as the heating demands. Make sure to factor in the cost of both the heat pump and installation when you shop for different quotes.
Ground Source Heat Pumps
Ground source heat pumps draw heat from the ground or from a water source. This is why they are also called geothermal pumps.
GeoTHERM Exclusive
The GeoTHERM provides both space and water heating. Available in three sizes, namely 6kW, 8kW and 10kW, the GeoTHERM has very low noise levels and like the AroTHERM has been Quiet Mark accredited.
GeoTHERM
Available in larger sizes of up to 46kW, the GeoTHERM is suitable alternative for larger homes and businesses that want to switch from their existing gas solution.
FlexoTHERM
Vaillant is one of the leading innovators in the renewable heating sector. This is apparent in the design of some of their products. The FlexoTHERM for example has both a ground and air source model providing an output of between 5 to 19 kW.
Vaillant Ground Source Heat Pump Pros
Flexibility
Similar to their air source heat pumps, Vaillant provides ground source heat pumps in different sizes to meet the needs of large or smaller homes.
Noise reduction
You can also expect to get less noise. Both the GeoTHERM and the FlexoTHERM feature noise reduction.
Vaillant Ground Source Heat Pump Cons
Installation
Installation of ground source heat pumps is more difficult. Air source heat pumps are easier to install and typically require less time.
Vaillant Ground Source Heat Pump Costs
As they are more difficult to install, ground source heat pumps are significantly more expensive. The added step of digging into the ground and installing pipes adds to the labor and material costs. You should expect to pay 25 to 75 percent more than the cost of an air source heat pump.
You should make double sure to get several quotes before deciding on which heat pump installer to go with.
Why Should You Get A Vaillant Heat Pump?
We've considered the pros and cons of Vaillant air source and ground source heat pumps. But what distinguishes Vaillant from other heat pump manufacturers?
Local Manufacturing
Vaillant produces heat pumps locally. This means you never have to worry about customer support or finding parts when it comes time to service your heat pump.
Energy Efficiency
Vaillant heat pumps have an energy efficiency rating of A+ or higher. They are between 300-500% more efficient than traditional gas boilers.
Recognized Brand
Vaillant has been in heating for almost 150 years. With over 17,400 reviews and a 4.6 average rating, you have the peace of mind of knowing you are dealing with an established brand.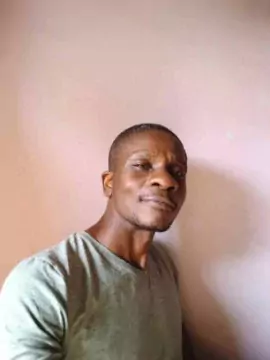 I became interested in renewable energy after I saw someone running their entire house and car with solar home panels. Before that I thought electricity was something you could only get from your electricity company. Every day I learn something new about renewable energies and I am amazed at the enormous untapped potential. I am convinced that renewable energies can change our lives, and writing about them is my small contribution to this revolution.