Viessmann has been in the space heating industry for over a century. First established as a company producing energy-efficient furnaces, Viessmann today is one of the biggest providers of heating and cooling systems.
With 22 subsidiary companies in 12 countries, Viessmann is a leader in several markets. Markets which they serve with a wide portfolio of products spanning from solar thermal systems, gas, oil and solid fuel boilers and of course heat pumps.
Although heat pump technology has been around for decades, adoption of the technology is still relatively small. Up until a decade ago, traditional fossil fuel powered heating systems were the most favored. This is starting to change however, as consumers become more environmentally conscious.
Today, more consumers are switching to renewable technology for their energy, heating and cooling. Viessmann, with its range of energy-efficient heat pumps, is one of several companies at the heart of this renewable energy revolution.
What makes the Viessmann range different from other heat pump solutions? How does it compare against similar heat pump manufacturers?
What Type Of Heat Pumps Does Viessmann Make?
Viessmann heat pumps are noted for their compact design. The compactness and quiet running of their heat pumps makes them ideal for detached houses, small homes and apartment buildings. Viessmann produces both air source and ground source heat pumps in their Vitocal range.
Air Source Heat Pumps
The Viessmann Vitocal-A range of heat pumps are outdoor single unit installations especially suited for detached homes and new builds. Most of the units provide both heating and air conditioning, with some providing water heating as well.
Vitocal 100-A Air-to-Water Heat Pump
Designed for outdoor installation the Vitocal 100-A is a single monobloc unit. It comes in several sizes including 6kW, 8kW, 10kW, 12kW, 14kW and 16kW outputs. Its compactness and relatively simple installation makes it ideal for new builds and property modernisations.
A common issue with most outdoor units is corrosion due to extreme weather. The Vitocal 100-A comes with a corrosion-resistant gold-plated heat exchanger that helps protect the unit from extreme outdoor conditions.
Vitocal 200-A Air-to-Water Heat Pump
Available in two options either as a heating only model (AWO-M) or as a heating and cooling model (AWO-M-E-AC) the Vitocal 200-A is a split unit with an indoor and outdoor unit. It comes in six different sizes including 4.2kW, 5.7kW, 7kW, 9.5kW, 10.3kW and 11.8kW.
It can be paired with existing heating systems as the primary heat source with your old system providing additional capacity during peak demand. Another key feature of this model is it can also be run on solar panels.
Vitocal 222-A Air-to-Water Heat Pump
The Vitocal 222-A is also a split unit but without any minimum distance requirement between the outdoor and indoor units. Coming in six sizes including 4.2kW, 6kW, 7.5kW, 12.6kW, 13.7kW and 14.3kW, this model also has a 220-litre water cylinder. This means it can provide both space and water heating.
Vitocal 350-A Air-to-Water Heat Pump
A key characteristic of the Vitocal 350-A is that while it is a single monobloc unit, it can be installed both outdoors and indoors. This is a convenient feature for homes that have either limited outdoor or indoor space.
Pros And Cons Of Viessmann Air Source Heat Pumps
The main benefit to air source heat pumps is the easier installation and lower costs. But what specific features should you expect with a Viessmann heat pump?
Versatility
Depending on your needs there is a model in their range to meet it. If you have limited space you can choose between the compactness of the Vitocal 100-A or the indoor/outdoor capability of the Vitocal 350-A.
Complexity
Some of the models in the Vitocal range feature touchscreen displays or complex graphical inputs that users may struggle to use. The Vitocal 350-A in particular can be a little complicated to operate for first time users.
Cost Of Viessmann Air Source Heat Pumps
The final price will depend on several factors including the model, the size and the power output of the unit you choose. Installation as well will figure as this is a separate cost from the price of the unit. Make sure to shop around and get several quotes before deciding on a provider.
Ground Source Heat Pumps
Ground source heat pumps provide a more robust alternative to air source heat pumps. Viessmann offers several ground source heat pumps as part of its Vitocal-G series.
Vitocal 222-G
With an output ranging from 5.8kW up to 10.4kW, the Vitocal 222-G is ideal for detached homes. Equipped with a 220 litre water cylinder, it provides both space and water heating.
Vitocal 300-G
The Vitocal 300-G comes in two models. The single stage is a brine/water model that has a range of 5.7kW up to 17.2kW. The two stage is a water/water model with higher efficiency and a higher output range of 11.4kW to 34.4kW.
Vitocal 350-G
For large commercial buildings and apartments, Viessmann offers the Vitocal 350-G. Like the 300-G, this model is available in a single and two stage. The single stage has a range of 20.5kW up to 42.3kW while the two stage has a larger range of 41kW up to 84.6kW.
Pros And Cons Of Viessmann Ground Source Heat Pumps
Ground source heat pumps typically have a higher output compared to air source heat pumps.
Increased efficiency
One of the main benefits of geothermal heat pumps is a higher energy efficiency. Viessmann ground source heat pumps have a Coefficient of Performance (COP) of between 4 to 6.
Difficult to install
Geothermal heat pumps give you greater efficiency but at a cost. They are much more complicated to install which adds to the time it takes to get up and running. They can cost almost twice as much when you factor in the price of the unit and installation. This is largely because geothermal systems require more labor and materials.
Cost Of Viessmann Ground Source Heat Pumps
The higher price of a geothermal system makes due diligence more important. You can significantly reduce your costs when you apply for renewable energy rebates and get several quotes from different heat pump providers.
Why Should You Get A Viessmann Heat Pump?
Heat pumps have several benefits such as reducing your energy bills and providing more sustainable heating and cooling. But what makes Viessmann heat pumps different?
Technical Support
Smart enabled heat pumps that can connect to the internet. This allows you to remotely control, troubleshoot and automatically send fault reports.
Solar Ready
Their solar compatible heat pumps allow you to further to reduce your carbon footprint.
Eco-friendly Refrigerant
All Viessmann heat pumps use environmentally friendly refrigerant.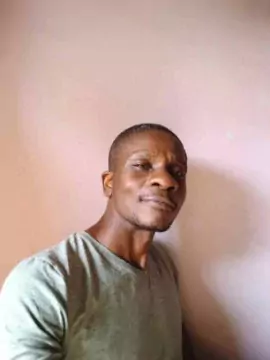 I became interested in renewable energy after I saw someone running their entire house and car with solar home panels. Before that I thought electricity was something you could only get from your electricity company. Every day I learn something new about renewable energies and I am amazed at the enormous untapped potential. I am convinced that renewable energies can change our lives, and writing about them is my small contribution to this revolution.