In the last decade, global warming has become an increasingly hot topic around the world. Everyone from civic organizations to government agencies recognizes the need to reduce carbon emissions and curb global warming.
In line with this, the UK has set up certain measures with the view of trying to meet their sustainable development goals (SDGs). A key part of these measures is of course, transitioning from a fossil fuel based economy to a renewable energy economy.
One of the ways the UK is trying to achieve this is by creating incentives that will encourage its citizens to adopt renewable energy solutions like solar panels and heat pumps. Incentives like these reduce the upfront cost to go solar by as much as 50 percent. In this guide, we take a look at some of the grants available for consumers looking to go solar.
What Are Solar Panel Grants?
Solar panel grants are schemes, incentives or rebates offered by the government, municipality, power utility company or an independent agency. This can be in the form of a tax credit or interest free loan that reduces the upfront cost of solar panels. It could also be credits given to a solar panel owner who exports excess electricity to the grid.
Renewable energy grants cover several other technologies besides solar panels like heat pumps for example. There are several solar schemes active in the UK that outright ease the cost or provide a benefit when you go solar.
Energy Company Obligation Scheme (ECO4)
Launched in April 2022, the ECO4 scheme replaces the previous ECO3. Under the new ECO4 scheme, the UK government has allocated a £4 billion budget for solar panel and heat pump installations. The new scheme is valid from April 1st 2022 to 2026.
In terms of this scheme, a homeowner can be granted partial or fully funded solar panel installation. That means you can get solar panels at little to no cost if you are eligible.
How Do You Qualify?
While the scheme came into affect in July 2022, it applies to installations made from April 1st 2022. Those eligible are:
Homeowners and tenants.
People on government benefits (income-related benefits, child support, housing benefit).
Homes with a heating efficiency rating of between D to G.
All electric homes.
Find out if you are eligible for the scheme here.
ECO4 LA Flex
The Local Authority Flexible Eligibility or LA Flex is part of the ECO4 scheme. It's an improvement made on the original ECO3 which was flawed in terms of how eligibility for the scheme was decided.
The new LA Flex allows councils and local authorities a wider leeway for determining the eligibility of a household. The new measures target the most at risk people during cold weather who cannot afford heat (households spending up to 10 percent of their income on heat).
Each local authority determines eligibility using rules they decide so rules will vary. Find out if you are eligible here.
Smart Export Guarantee
The Smart Export Guarantee pays homeowners for any excess solar energy they export to the grid. Effective since 1 January 2020, it obligates electricity suppliers with more than 150,000 customers to pay any customers who feeds electricity into the grid from a solar system.
The SEG allows you to choose any SEG licensee. They do not have to be your electricity supplier. You can look for one that gives you the most attractive rate per kWh as well as choose the length of your contract.
It's also important to get efficient solar panels if you want to get the most out of the SEG scheme. The more efficient your solar panels are, the more energy they produce. Take our short quiz and get quotes on the most efficient solar panels.
How Do You Qualify?
To be eligible, your home must of course be producing energy (less than 5MW) from solar panels. The home must also be fitted with a smart meter that can measure the flow of exported electricity.
The Green Deal
The Green Deal is more of a loan than a grant. It allows homeowners in England, Scotland and Wales to apply for loans covering over 40 energy-saving improvements including:
Insulation
Glazing
Heating and hot water
Micro-generation technologies like solar panels
How Do You Qualify?
Eligibility is determined by a Green Deal specialist who makes recommendations upon assessment of your home.
Zero Tax On Solar Panels
Like the Green Deal, this is not a grant as such. Previously the VAT on renewables was already quite low at 5 percent. In September 2022, the UK government froze VAT on installations of energy-saving equipment in UK homes. This freeze is time-limited and will be in place until March 2027.
This gives you four years to take advantage of zero VAT solar panels which could save you up to £800. With all these measures now is a good time to think about investing in solar panels. Take our free quiz and find out how much you stand to save if you go solar today.
How To Qualify
Zero VAT is automatically applied to the equipment itself (solar panels, heat pumps, insulation, boilers etc) and the installation.
Combined or just individually, solar panel grants can save you money on the upfront cost as well as reduce the time taken for the system to pay for itself. Over the course of their lifespan, using solar panels under the SEG scheme will deliver bigger long term savings.
Feed-in-Tariff (Defunct)
The Feed-in-Tariff ran from 2010 until 2019. While it is closed for new applications, those that applied before the cut-off can still benefit from it. This scheme is the precursor and in some ways, better version of the new Smart Export Guarantee.
Under this scheme homeowners would be paid for the electricity their renewable energy systems generated as well as the surplus electricity exported to the grid.
Conclusion
The savings from exporting to electricity to the grid can reach anywhere between £21,250 to £40,325+ depending on how favorable the tariffs are and the size of the system. This is why it's important for you to know and take advantage of these schemes while they are still in place.
The schemes may change or become less beneficial in time. It's a smart idea to get in as early as you can.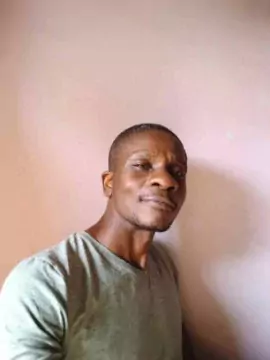 I became interested in renewable energy after I saw someone running their entire house and car with solar home panels. Before that I thought electricity was something you could only get from your electricity company. Every day I learn something new about renewable energies and I am amazed at the enormous untapped potential. I am convinced that renewable energies can change our lives, and writing about them is my small contribution to this revolution.