By 2030, France hopes to satisfy 40 percent of its electricity demand with renewable energy. To that end the French government is investing heavily in support schemes aimed at research and development as well as deployment of renewable energy.
A good renewable energy policy is good news for consumers. If you are looking into solar or other types of renewable technologies for your home, there has never been a better time than now. Presently there are several subsidies set up to fund the purchase and operation of renewables.
What are they and who can apply for them? That is what we want to take a close look today. In this guide we will walk you through the main subsidies that can help you reduce the cost of purchasing solar panels and also profit from solar energy production.
Why You Should Apply For A Grant
The main reasoning behind providing aid is to encourage the deployment of renewables. Offering subsidies to consumers reduces the cost of renewables like solar and makes them more accessible.
This in turn speeds up the process of transitioning to a cleaner economy powered by carbon neutral energy sources. Consumer renewable energy subsidies generally take one of two forms.
They are aimed at reducing the upfront cost through loans, tax rebates or zero taxes on renewables.
They provide some form of benefit for the use of renewables through a feed-in-tariff or buyback scheme.
The upside of either of these is that consumers get renewables at a discounted cost which in turn helps the country reach its sustainable development goals. It's a win for both consumers and the environment. There are more than 5 types of aid covering photovoltaic, thermal, hybrid and aerovoltaic systems.
The Self-Consumption Premium
This subsidy is meant to encourage solar owners to use the energy generated by their solar panel system. Through this subsidy, you are paid a bonus per year for the electricity produced from your solar panels and used by you.
The self-consumption premium is capped at photovoltaic systems below 100kWp and for the first five years of operation. The total amount is spread over five years and each year you receive 20 percent of the total.
The total is worked out by multiplying the price per kWp (at the time your system was commissioned) by the size of your system.
| | | | |
| --- | --- | --- | --- |
| PRICE (€/kWp) | SYSTEM SIZE (kWp) | BONUS TOTAL (€) | YEARLY BONUS PAID OUT (€) |
| 430 | Less than 3 | €1,290 | €258 |
| 320 | Between 3 and 9 | €1,920 | €384 |
| 320 | Between 9 and 36 | €2,880 | €576 |
| 180 | Between 36 and 100 | €6,480 | €1,296 |
How Do You Qualify?
To be eligible for the self-consumption premium the main requirements are:
Your solar panels must be installed by an RGE certified installer.
Rooftop solar panels must be installed parallel to your roof.
The system has to have a production peak of less than 100kWp.
The rates for the bonus are determined by the number of connections there are to the grid. The more connections there are, the lower the rate so it is best to get in early if you want to lock in a higher rate. Take our solar energy quiz and find out how much solar panels are near you.
The Sale Of Surplus Bonus
If your solar panels produce more energy than you use, the excess is sold to your grid electricity supplier. This is paid out to you as tax-free income in the form of a feed-in-tariff. The rate is as follows:
| | |
| --- | --- |
| SYSTEM SIZE (kWp) | FEED-IN-TARIFF (kWh) |
| Less than 3 | €0.10 |
| Less than 9 | €0.10 |
| Less than 36 | €0.06 |
| Less than 100 | €0.06 |
The Purchase Obligation
Under this subsidy, you sign a contract with a buyer (typically the EDF) to sell them your solar energy at a rate set by law. This is slightly different from the self-consumption premium where there is no contract involved and you are selling only your excess.
Here you can sell all your production. The contract runs for twenty years and starts once your photovoltaic system starts running. At the time of writing these are the prices you should expect:
| | |
| --- | --- |
| SYSTEM SIZE (kWp) | PRICE (€/kWh) |
| Less than 3 | €0.2022 |
| Less than 9 | €0.1718 |
| Less than 36 | €0.1231 |
| Less than 100 | €0.1070 |
Reduced VAT
Property owners with a grid-connected photovoltaic system with a capacity of less than 3kWp can get a reduced VAT rate of 10 percent of the purchase price. This is provided the installation was carried out by an RGE certified installer. For systems greater than 3kWp the VAT rate is 20 percent.
Other renewables like heat pumps and thermal solar panels entitle you to a reduced VAT rate of 5.5 percent.
MaPrimeRénov'
This is a new subsidy (launched in 2021) that replaces the Energy Transition Tax Credit (CITE). Funds are deposited directly into your bank account once the purchase and installation of your system is complete. This fund applies only to thermal and hybrid solar systems, however. It does not apply to photovoltaic systems.
How Do You Qualify?
The property must be at least 15 years old.
You must occupy the property as your primary residence for at least 8 months out of the year.
The installation has to be completed within two years.
This fund is aimed primarily at providing cheaper heating for low income households. Funds are dispersed depending on the income bracket you fall in. The lower the income and the more people there are in the household, the higher the funds remunerated.
Eco-PTZ
The zero-rate eco-loan is an interest free loan. It can range anywhere from €7,000 to €30,000. Like the MaPrimeRénov' it only covers thermal and hybrid solar systems. You have to go through a bank to access it.
How Do You Qualify?
The home must have been built before 1 January 1990 for homes on mainland France, and 1 May 2010 for those off mainland France.
Installation has to be by an RGE certified installer.
The property must be your main residence.
Local Subsidies
There are also smaller subsidies given at regional or local government level. Here are a few:
In Grand Est, you can apply for a grant to cover the installation of photovoltaic and thermal systems.
The Burgundy-Franche-Comté region offers financial aid of up to €7,000 for low income households for thermal systems.
In Bouches-du-Rhône, individuals with an annual income below €30,000, and two person households with an income below €55,000 can apply for aid of up to €6,000 for renewable energy improvements on their home.
These are some of the most important renewable financial aid programs you can take advantage of. If you are ready to take the next step to going green, take our quiz and get free quotes on solar panels.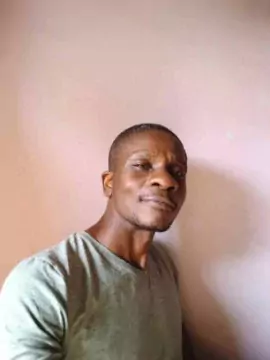 I became interested in renewable energy after I saw someone running their entire house and car with solar home panels. Before that I thought electricity was something you could only get from your electricity company. Every day I learn something new about renewable energies and I am amazed at the enormous untapped potential. I am convinced that renewable energies can change our lives, and writing about them is my small contribution to this revolution.